The Department of Tourism Management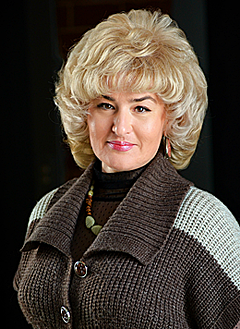 Dean:
FIO
grade,
degree
The Chair of the department is Assos. prof. Helena F. Volontsevich.
The Department of Tourism Management is a structural unit of the Higher School of Tourism, its graduating department. It coordinates and administers every matter related to the academic work at the School and carries out extensive and versatile research.
The department provides training in Economics and Management of Enterprise with majors in tourism, hotel and catering business. The graduates are qualified as Economist Managers.
After the adaptation period the graduate is ready for activities in organization and management, scholarly research, scientific methodology, consultations, economic planning, financial accounting, professional education in tourism, hotel and catering business.
The graduates receive training mainly for:
managerial positions in tourism organizations at different levels: travel agencies, hotels, restaurants, camping sites, etc.;
entrepreneurship in tourist business;
teaching at tourist lyceums, vocational schools, colleges, higher educational establishments, scientific research institutes, laboratories and bureaus.
Specialists qualified as Economist Managers should know: fundamentals of humanities and social subjects, general scientific and professional subjects that are the basis for theoretical knowledge within their major and for applied skills in related areas. They should know special subjects which form a theoretical knowledge base and practical skills of their specialization. Other important subjects are the history of tourism, organization of tourism, office work and business correspondence, taxes and taxation, personnel management, professional psychology, insurance business, foreign language for business purposes, marketing in tourism, management in tourism, economics in tourism, tour guide studies, tour operating, as well as disciplines providing the in-depth knowledge base.
The department establishes a scientific school in tourism and hotel management. It is a basis for scientific research and training scholars and teachers; publishing textbooks, monographs and academic and methodological literature.
The main area of fundamental and applied research is the issues and prospects of tourism development in the Republic of Belarus . The department takes an active part in development and expertise of the National Tourism Development Program.
| | |
| --- | --- |
| | Address: 7 Sverdlova St., Room 113, 220050 Minsk |
| | Tel./Fax: +375 17 209-79-21 – Chair |
| | E-mail: utourism@bseu.by |