Higher School of Tourism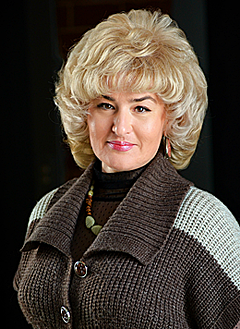 Dean:
FIO
grade,
degree
Nikolai Ivanovich Kabushkin is Dean of Higher School of Tourism, distinguished educator of Belarus, Doctor of Economic Sciences, professor.
Higher School of Tourism was established by the resolution of the BSEU's Council of May 30, 1995.
At present, the school educates economists and managers for tourist industry, hotel and catering business. Besides, the Ministry of Education of Belarus allowed training of economists and managers for sanatorium-and-spa resort institutions.
The school educates full- and part-time (correspondence) students.
HST provides students with knowledge and insights of tourism, hospitality and catering business, management, marketing and law. They study two foreign languages, and gain experience in scientific research.
The cornerstone of the School's teaching approach is its organizational and undergraduate practice. It enables students to use their theoretical knowledge in practice and provides them with transcendent skills required to meet the demands of tourism business. The School has every possibility for organizing this practical work: the biggest travel firms of the Republic of Belarus like Alatan-Tour, Sunny Travel, SMOK, Padevus, the Belarusian Sputnik, SAKUB, and others provide training sessions for the students. This process usually gathers pace in summer. Such cooperation is advantageous for both travel companies and the School itself. HST pays special attention to linking the teaching process with public and cultural life. It has become a tradition to conduct KVNs and Olympiads among the students of different years.
The School graduates are able to solve different economic and managerial tasks in tourism industry. Knowledge of foreign language enables them to promptly build up business contacts with representatives of foreign travel companies and take effective managing decisions.
The HST graduates occupy leading positions in tourism administrative bodies and at enterprises of tourism industry.
The image of the School in the Republics speaks for the high level of specialist training in tourism, hotel and catering business. It is at Higher School of Tourism where the competition among applicants for the admission to the University is the highest. Various forms of recreation activities, visiting museums and theatres aim at assisting the students to get acquainted with universal values and traditions along with the HST's own traditions. Thus, they celebrate the International Day of Tourism annually. Students usually prepare theatrical performances using some special paraphernalia.
The main forms of educational process are lectures, practical classes, and consultations. The members of the Ministry of Sport and Tourism, travel business people often come to participate in round table discussions. Practical classes in many majors include case studies, analysis of illustrative situations. Other active education methods are in use as well.
Modern lecture rooms, a library (which contains around 1.5 million textbooks and reference books, more than 70,000 journals and newspapers), a reading hall, the Internet Center, video equipment, overhead projectors are at the students' disposal. The Office of Tourism Management effectively operates at the School.
Higher School of Tourism maintains active international relations. It signed agreements on cooperation with higher educational establishments in Russia, Ukraine, Moldova, Georgia, Moldova, Georgia, Germany, Bulgaria, Italy, and Slovakia. These agreements focus on such forms of cooperation as exchange of groups of teachers and students. Such exchanges in return enhance pedagogic experience and promote scholarship, contribute to in-depth training, enrich lecture courses and exchanges of learning and methodological materials, literature and information on topical issues. HST actively partakes in TEMPUS programs. Currently, the third TEMPUS project is being implemented.
Higher School of Tourism is a unique chance to get a prestigious higher education in economics and management with majors in tourism, hotel and catering business,
sanatorium-and-spa resort institutions.
| | |
| --- | --- |
| | Address: 7 Sverdlova St. , 220050 Minsk |
| | Tel./Fax: 209-79-20 220-79-07 209-79-79 |
| | E-mail: vsht@bseu.by |