The Department of Organization and Management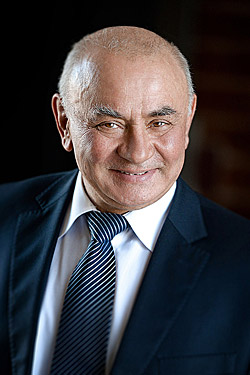 Chair of the Department:
Dr. hab.,
Prof. Nikolai P. Beliatski
The Chair of the Department is Dr. hab., Prof. Nikolai P. Beliatski.
The Department of Organization and Management was established in 1989 and succeeded two departments: Organization and Planning at Industrial Enterprises and Management in National Economy, founded in 1965 and 1973 respectively.
The Department faculty comprises 25 members including 5 Drs. hab. (Nikolai P. Beliatski, G. Ye. Yasnikov, V.M. Rudenkov, Ye.V. Vorontsov, and R.B. Ivut), and 10 PhDs.
The Department of Organization and Management maintains regular contacts with scientists from universities in different countries: the Russian Federation, Ukraine, Germany, Poland, the Czech Republic, etc.
The Department provides training courses in 29 disciplines:
Crisis Management
Bank Management
Business Leadership
Introduction into Specialty
Internal Company Planning
Business Culture
Protection of Commercial Confidentiality
Intellectual Management Technique
Commercial Confidentiality and its Protection
Computer Technologies in Enterprise Management
Creative Management
Management Culture
Management
Operational Production Management
Organization State-financed and Scientific Institutions
Organization of Entrepreneurship
Organization of Industrial Enterprise Activities
Organization of Construction Enterprise Activities
Production Organization
Fundamentals of Leadership
Fundamentals of Management
Fundamentals of Entrepreneurship
Fundamentals of Management Theory
Enterprise Planning
Advertising Management
Special course: Current Trends in Management Economics Development
Strategic management
Human Resources Management
Sectoral Enterprise Management
It is a graduating department for specialty 1-25 01 07, Economics and Management at Enterprise.
The department's main directions of scholarly research:
Integrated Management;
Human Resources Management;
Crisis Management.
The main teaching publications authored by the department's faculty (within 3 previous years):