The Department of Economic Theory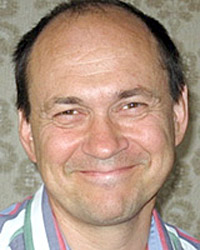 Chair of the Department:
Dr. hab., Prof.
Victor A. Vorobyov
The Department of Economic Theory is the successor of the Department of Political Economy established in 1933. t he Department faculty comprises 3 Professors, 15 Associate Professors, and 6 Assistance lecturers. It provides training for 4 doctoral and 2 Master's students.
The Chair of the Department is Dr. hab., Prof. Victor A. Vorobyov. His major research interest is macroeconomic policy.
The Department is the place of work for Dr. hab., p rof. Nikolai I. Bazylev who has contributed a lot to training cadres of scholars and teaching staff, developing the system of higher economic education in the Republic of Belarus .
The d epartment delivers lectures and provides classes at the Schools of Accounting, Finance and b anking, Law, International e conomic r elations in the following disciplines: Economics, Microeconomics, Macroeconomics, Institutional economics, Industry markets economics, Social policy, Agricultural policy, Budget and taxation policy, Economic policy of the European Union, etc.
During the recent five years the d epartment faculty have been doing major research in the following fields:
property privatization and competitive policy;
knowledge economics development;
branch priorities and branch economic policy;
agricultural policy;
Economic policy of the European Union;
functioning of markets with asymmetric information, etc.
In 2001—2007 the d epartment faculty did a great job in developing textbooks and manuals. The course textbooks "Economics" edited by N. Bazylev and S. Gurko were re-published several times. The contents of the manuals "Economics" (2005), "Microeconomics" (2007), "Macroeconomics" (2007) issued at BSEU is in line with the curricula of the new generation and are recommended by the Ministry of Education of the Republic of Belarus for students of economic specialties in higher education institutions.