Department of public law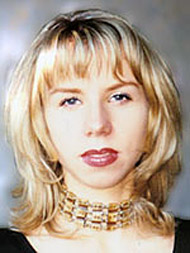 Chair of the Department :
Dr. hab., Olga A Antonova
The Chair of the Department is Dr. hab., Olga A Antonova.
The department of public law was established on September 1 st , 2000 . Currently, it has 12 faculty members: 2 professors with a Dr. hab. degree, 6 associate professors with a Ph.D. degree, 2 senior instructors and 2 assistant lecturers.
The department provides teaching the following disciplines:
Constitutional law of foreign countries;
Media law;
Banking legal relationships;
Criminal law;
Criminal procedure;
Criminal enforcement law;
Financial law;
Financial ( banking ) law ,
Customs law;
Customs legal regulation;
Regulation of tax legal relationships;
Tax law;
Judicial system;
Procuracy supervision;
Law making procedure;
Administrative procedure;
Methodology of economic crimes investigation;
Criminology;
Practical law enforcement;
Criminalistics;
Forensic medicine;
Forensic psychiatry;
Business law;
Legal regulation of securities market;
Legal clinic;
Legal psychology.
In 2004, the department launched the master's program in major 1-24 80 01, Jurisprudence.
The main teaching publications authored by the department's faculty: