The Department of commercial activity in the domestic and foreign markets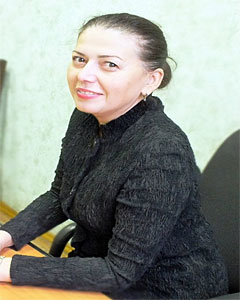 Chair of the Department:
PhD, Associate Prof. Ludmila S. Klimchenja
The Chair of the department is PhD, Associate Prof. Ludmila S. Klimchenja.
As an independent unit, the department has been functioning since 1978 after the Department of Economics and Trade Management was divided.
We have been training specialists for the trade industry since the establishment of the Valerian Kuibyshev Byelorussian State Institute of National Economy.
In different periods at the department there worked the following doctors of economics, professors: A. Artemyev, Ivan L. Akulich, Nikolai I. Kabushkin, Gennady A. Korolenok and Roman M. Karseko.
At present, the department comprises 23 faculty members: 2 professors with Dr. hab. degree, 3 professors with PhD degree, 8 associate professors with PhD, 6 assistant lecturers, 1 senior lecturer, 1 study room supervisor, and 2 laboratory assistants. The department trains 7 doctoral students.
The department provides training in the following disciplines:
Introduction to Specialty;
Business Negotiating;
Commercial Activities;
International Trade Organizations;
Basics of Management;
Management;
Industry Management;
Trade Management;
Product Management;
Trading e nterprises Equipment;
Hotel and Restaurant Business Enterprises Equipment;
Industry Enterprises Equipment;
Organization of Foreign Economic Activities;
Organization of Foreign Trade Activities;
Organization of Catering Services in Tourism;
Industry Organization and Technology;
Trade Organization and Technology;
Trade Organization;
Free Economic Zones;
Service in Catering;
Strategic Management;
Personnel Management;
E-Commerce.
It is a graduating department for students majoring in Commercial Activities in the Foreign Market.
The department carries out research in the field of trade, takes part in developing trade regulatory documents (the Program of domestic trade development in the Republic of Belarus for 2001-2005, the draft Law of the Republic of Belarus "About Trade", etc.).
The department maintains contacts with Belarusian and foreign higher educational establishments: the Plekhanov Russian Academy of Economics, Moscow State University of Commerce, Poznan University of Economics ( Poland ), Surrey University ( England ), Belarusian Trade and Economic University of Consumer Cooperation and some others.
The manuals authored by the department faculty include: