STUDENTS' SCIENTIFIC RESEARCH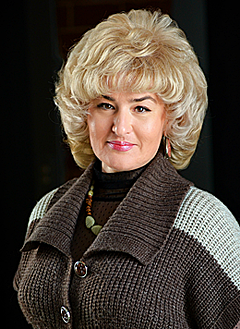 Dean:
FIO
grade,
degree
Students' scientific research is aimed at the following:
to widen and deepen students' knowledge of theory basics, to develop practical abilities in independent scientific research;
to gain experience in problem solving as scientific so applied;
to develop the skill of stating the results of independent research correctly (giving reports, accounts, abstracts, etc.) and the skill to defend and ground the acquired results reasonably;
to acquire the skill of using different calculating mechanisms while conducting research and processing results;
to widely implement new information technologies in carrying out of scientific research, to provide the informational and programming support of the research and the acquired results;
to contribute to the principles and the methods of analysis, to the systematic methodology of studying/learning process;
to form individually students' systematic thinking in new conditions of economic development and new market reality in the republic;
to help students become competent and mature in their further work for the higher educational establishments, organizations and enterprises of the republic.
The Students' Scientific Society (SSO) exists at BSEU for long. It has its own emblem and the Charter. It unites those students of the University who participate in scientific research.
The Youth Affairs and Educational Process Council of the University, the University Boards on Scientific Research and the University's administration coordinate the SSO activity.
Students' scientific research is performed in accordance with annual plans.
The most widespread forms of research among students of BSEU are the following: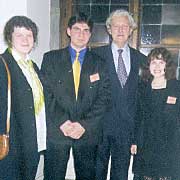 students' participation in scientific circles, scientific seminars, business situations modeling workshops, contests, competitions on best knowledge of the subject of research, students' participation in state-budgeted and contractual projects;
students' participation in international, republican, inter-university conferences, students' articles and students' reports theses publishing, implementation of their research results into the process of study, annual "science decade" organisation.
The directions for students' research can be found in all the phases of studying process (such as annual projects, working practice/ internship). Students' participation in the state-budgeted and privet business-budgeted projects brings especially fruitful results.
Our address: 904/1, 26 Partisansky Avenue
220070 Minsk
The Republic of Belarus

Telephone number/fax:
+375 17 249-41-35 - N.E. Zajats, Chair
249-40-34 - deputy
249-82-08 - secretary
E-mail: fbd@bseu.by